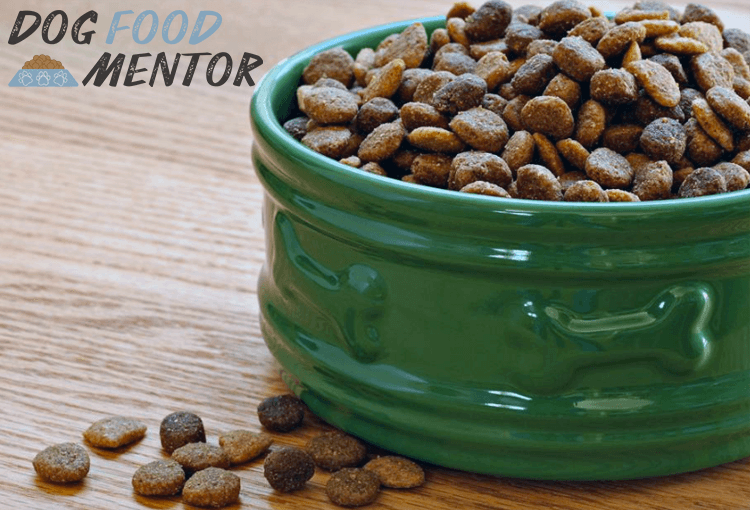 Core Wellness grain free dog food with chicken & turkey is one of the seven flavors produced by WellPet manufacturer of dog and cat nutrition products (belongs to Berwind Corporation). The company is headquartered in Massachusetts and also owns Old Mother Hubbard, Holistic Select, Eagle Pack and Prism dog alimentation brands.
Initially the brand started within Old Mother Hubbard name, founded in 1926 and despite merges and purchases, has been known as premium quality pet alimentation since that time, which is certified in many reviews of Wellness dog food products.
Wellness Dog Food Rating, Quality Control and Recalls
Wellness is one of the few brands in pet alimentation that hasn't been involved in any significant quality scandals. They did have to announce two Wellness natural dog food recalls in May and October of 2012 (Complete product line) due to Diamond Pet Foods salmonella alert since some of their ingredients and products are produced it the same facility.
Products Overview
Most of the Wellness dry dog food reviews are centered around their Core products which is a grain-free line, but the brand also has a Simple line for dogs with allergies and a Complete Health Super 5 Mix.
---
Full List of Wellness Natural Dog Food Products
---
Wellness Core natural grain free dry dog food original turkey & chicken is a very decent alimentation mix, whose recipe is centered around real meat ingredients (turkey and chicken deboned meat plus meal). I found it true in many other Wellness Core dry dog food chicken and turkey reviews that dogs do tend to gain weight on such diet, which is perfect for skinny dogs or pets recovering from illnesses. But don't confuse "gain weight" with "get fat" – based on the review of Wellness Natural dog food ingredients, it doesn't contain any problems with excessive fats.
Review of Wellness Core Original Formula Dry Dog With Turkey And Chicken

Wellness Core Natural Grain Free Original Turkey and Chicken Recipe Dry Dog Food
Are you looking for a good food that contains the most meat for your beloved friend with four paws? Then out of everything I tried, this Wellness Core natural dry dog food original turkey and chicken review proves that the product contains a considerable amount of animal-sourced proteins.
With 34% proteins, 16% crude fat and 4% fiber, Wellness Core dog food ingredients satisfy the AFCO Dog Food Nutrient Profiles recommendations. The kibbles are medium-sized, with natural brownish color and smell.
Ingredients
While reading through Wellness Core dog food ingredients I was expecting to see all natural components and most of the fibers coming from animal sources, and we see that most of them do come from meat, apart from peas:
Boneless turkey and turkey meal;
Boneless chicken and chicken meal;
Peas;
Potatoes and dried ground potatoes (source of carbs, iron and potassium);
Vitamin E as natural preservative;
Ground flaxseed.
All the meats are hormone-free, the other components are gluten-free. Some of the other rare ingredients include taurine (supports dog's cardiac system) and yucca schidigera extract (supposed to reduce stool odor, which I never notice my dog to have problems with).
Key Features of Wellness Core Original Formula Dry Dog 26-Pound Bag
What I like about Wellness Core Original Formula dry dog food original turkey & chicken is that it contains animal fats in it together with plant fat. Dogs need a reasonable amount of animal fat to dissolve fat-soluble vitamins, to get more energy from their carbs and for growing a beautiful coat by reasonable price.
---
All Key Features of Wellness Natural Dog Food
---
On the other hand I don't understand why so many Wellness Core grain free dog food reviews praise flaxseed. Yes, because it's a ground flaxseed, it's not only a source of Omega-3 acids, but is also rich in soluble fiber. However, flaxseed can be responsible for problems with female dogs pregnancies, and many breeders try to stay away from it. Which shouldn't be a concern for you if you are a male dog owner.
Core Wellness Dog Food Analysis of Prices & Discounts
Due to high quality Wellness dog food ingredients, Natural Grain Free Original dry dog food turkey & chicken mix price corresponds to the nutrition facts the food provides your pet with. Once you figure out that your dog likes the taste, the bigger the bag you get (26-pound bag, 12-pound bag, 4-pound bag), the better the discounts you can get, especially online.
The Pros
Contains highest meat fiber counts;
Medium-sized kibbles are loved by adult dogs;
No artificial preservatives;
Contains animal fats;
Affordable price for this kind of blend;
No major quality issues found in Wellness dog food reviews.
The Cons
Flaxseed can be a problem for dog breeders;
No sweeteners added is good for health, but may cause your dog not like the taste if your previous dog food contained a lot of sweetened ingredients.
Conclusion
I was anxious to write this review of Wellness Core Natural grain free original formula, since my dogs love it. They started eating it with a 4 lb bag and I now buy only 12 lb or 26 lb bags. The mix is rich in fibers derived from meats; I love the fact that chicken meat is added, while all harmful ingredients are excluded. If choosing between the grain-free dog food options available on US market, I'd highly recommend this particular blend for everyday diet of a healthy and active dog.
---
Available Products:
Wellness CORE Natural Grain Free Dry Dog Food Original Turkey & Chicken 26-Pound Bag   =>   View on Amazon
Wellness CORE Natural Grain Free Dry Dog Food Original Turkey & Chicken 12-Pound Bag   =>   View on Amazon
Wellness CORE Natural Grain Free Dry Dog Food Original Turkey & Chicken 4-Pound Bag   =>   View on Amazon
---