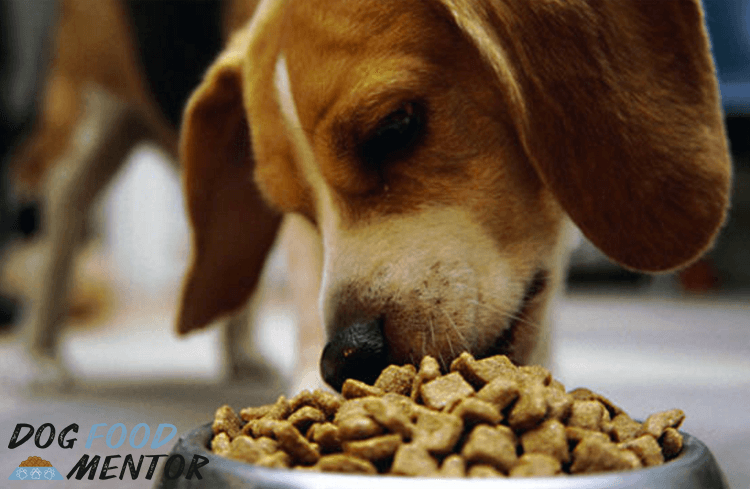 A world's largest dog food producer Purina that in its turn belongs to Nestle group produces Purina PRO Plan Dry Dog formulas. Purina was created in 2001 by combining two companies: Ralston Purina and Friskies Petcare. Its production facilities are located in Missouri (quite a popular location for dog food production) and constitute the largest pet food manufacturer in the USA and second largest in the world.
Purina Quality Control and Recalls
Nestle's name behind Purina pet products ensures consumers about the seriousness of their production quality and process sustainability. The company has one of the highest quality standards in the world and complies with the most rigorous certificates.
However, Purina PRO plan dog food recall history includes a recall of all Purina products in 2007 due to problems with poultry ingredients from China across the whole food industry. There was also a limited recall of Purina One Beyond, Purina Beneful and Pro Plan products due to inadequate levels of vitamins in some batches.
Purina PRO Plan Dog Food Rating List and Products Overview
Purina makes not only dog food, but also pet treats and pet litter products. Its brand line rating is strong among consumers and includes Purina Pro Plan, Friskies, Purina One, Dog Chow and etc.
---
Full List of Purina Pro Plan Dog Food Products
---
This Purina Pro plan dog food review will focus on the taste that my dogs happened to love the most and that is a Purina PRO Plan Dry Dog Food Savor Shredded Blend Adult Chicken & Rice Formula 35-pound bag that has almost come to an end in my cabinet.
Review of Purina Pro Plan Shredded Blend With Chicken & Rice Formula
Purina Pro Plan Savor Adult Shredded Blend Chicken and Rice Formula Dry Dog Food
Purina Pro Plan Savor dog alimentation is one of the most developed products Nestle pet division has to offer. Its nutrition analysis will tell you that 26% of protein, 12% of fat and quite high (4.5%) levels of crude fiber satisfy all of the AAFCO dog feeding requirements. At the same time 355 calories per cup don't make me nervous about potential dog's weight or heart problems.
Key Features of Purina Pro Plan Dry Dog Food, Savor, Shredded Blend Adult Chicken & Rice Formula 6 lb and 35 lb bags
Before reading any of the Purina Pro Plan dry dog food reviews you have to be aware of one thing – Purina is a big advocate of grains in dogs' diet and most of their dog menus are built around high contents of grains. Purina researchers are convinced that grains guarantee your pet bright eyes, healthy glowing coat, unlimited energy and healthy digestion.
If you are one of those pet owners skeptical of certain types of grains in their dog's food, multiple Purina Pro Plan Savor Shredded Chicken and Rice reviews will tell you that such blend worked out very well for many dog owners. The biggest benefit of this product is its formula that is loved by breeders and even professional trainers I know.
Purina Pro Plan Savor Shredded Chicken And Rice Ingredients
When you read the list of ingredients in Purina Pro Plan dog food, you realize that it contains a lot of grains, which leads to nutrition facts scoring high on carbohydrates.
---
Purina Pro Plan Dog Food with Different Ingredients
---
Main Purina Pro Plan dog food ingredients are:
Chicken (protein);
Brewers Rice (source of complex carbohydrates);
Poultry by-product meat (contains protein and glucosamine);
Corn, corn gluten meal and whole grain wheat (inexpensive source of protein and carbohydrates).
As you can see, most of the protein in Purina Pro chicken & rice formula ingredients comes from plant-based components. I do like that it also contains animal fats, which are better than plant fats in my opinion and make your dog's coat shinier and thicker.
Review Of Purina Pro Plan Dry Dog Food Savor Shredded Blend Adult Chicken & Rice Formula Prices & Discounts
Prices on Pro Plan Chicken and Rice Formula vary because of its availability not only online or at the pet stores, but also at any grocery store that sets its own price policies and discount rates. I personally find the best Purina Chicken and Rice prices on the specialized pet store website near me or during holiday discounts at the grocery stores.
The Pros
Calcium doesn't only make your dog's bones stronger, it also greatly improves the look of the coat;
Easily available at the nearest stores;
Contains non-chelated minerals, which is a plus for adherers of natural ingredients.
One thing that I'd like to include in this Pro Plan Purina review of dry dog food in particular, is that at first glance it might seem that Purina has inexpensive choices in their ingredients, but they really know how to balance them into a one whole product that suits a healthy dog on a daily basis.
The Cons
Some dog owners may find it high in carbohydrates, but I think that other ingredients, such as calcium and garlic boost dog's metabolism to overcome that;
Many dog owners like to avoid corn in grain-based dog foods, however, if your dog doesn't have any allergies or digestion problems, there's no reason to exclude it.
Conclusion
Overall, this review of Purina Proplan dry dog food is one of the few positive grain-based dog food reviews I've written. It is definitely a mix you can buy in the blind without going too much into content analysis and be satisfied with your dog's wellbeing and look.
What's even more important, in my experience, it is that this is the mix that has the least problems with taste among dogs. So if you agreed on the product type and are just debating between a 35-pound bag or a 6-pound bag, I'd get a bigger one since it's a much better deal.
---
Available Products:
---